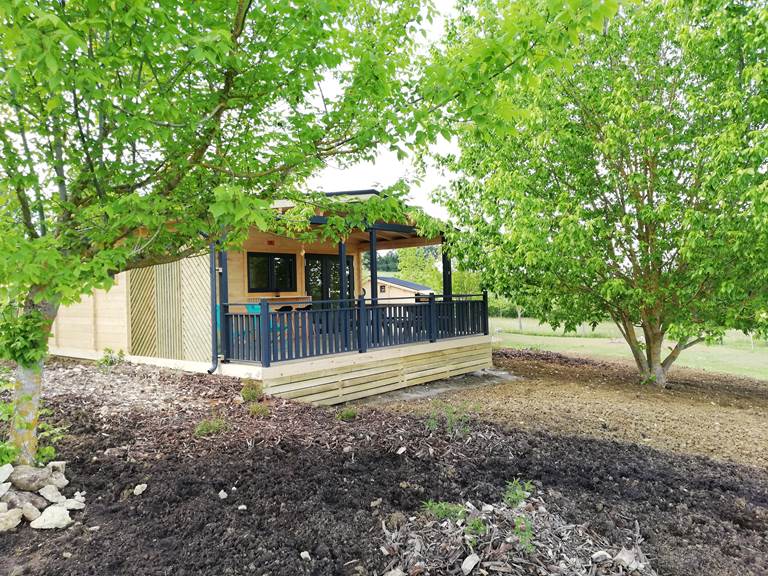 08 Jun 19
And here is the second new cottage!
We are excited to introduce this new chalet for 4 people!
You will find it almost identical to the new chalet presented last month, the one for 8 people, it has just the floor less.
This chalet has a large semi covered terrace, a large fridge, separate WC ...
The first vacationers who have tried it are unanimous, to try it is to adopt it!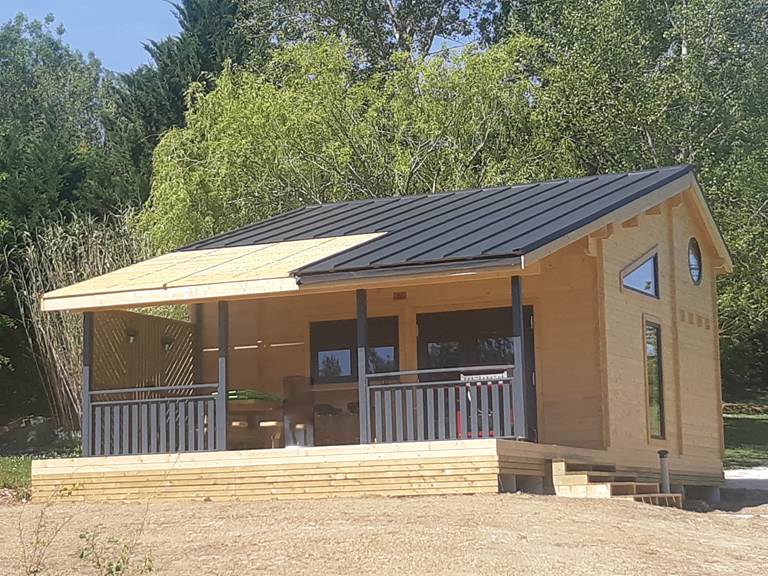 20 May 19
A new Chalet for 8 people at Chalets de Grazimis!
We present our new Chalet of 8 people!
Ideal for a large family, a holiday with grandpa and granny or a group of friends!
It is "all beautiful, brand new" ..., modern, equipped with a large covered terrace, 4 bedrooms, with superior equipment including a large fridge, a shower, 2 toilets ...
Come try it, you will be conquered!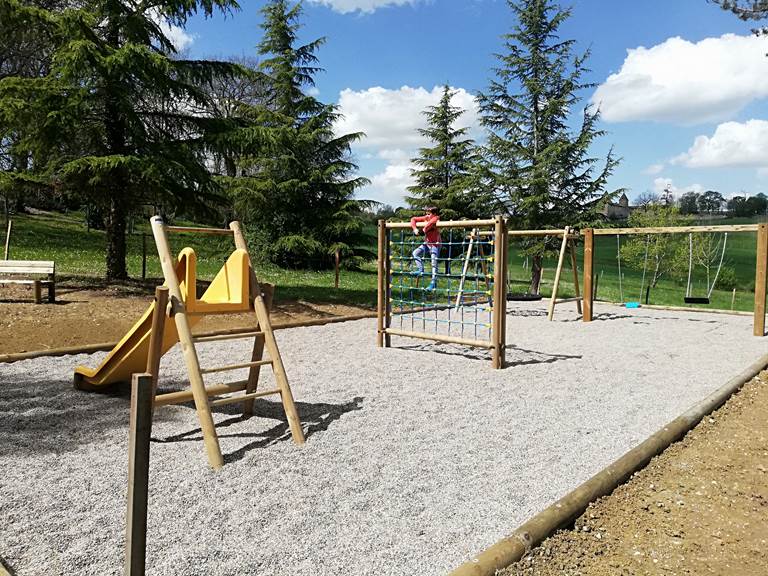 15 Apr 19
New 2019: a beautiful wooden playground for your children!
We are pleased to present a project that was important to us!
We chose to create a new wooden playground for children, near the recreation room.

Children will be able to play safely, there is something for all ages and for all tastes.
A very quickly to try them !!!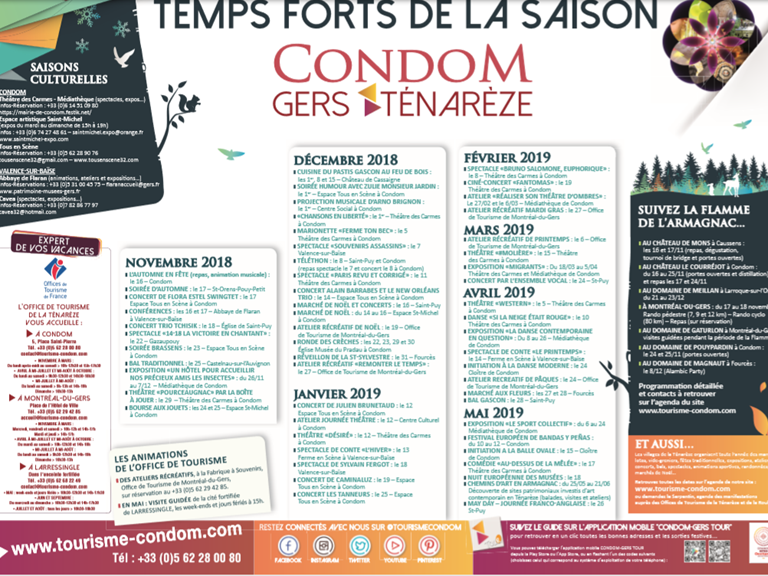 13 Mar 19
Events to not miss !
Things are happening in Condom and around!
Have a look see 2 on the website of the tourist office:

Where more widely, in all the Gers: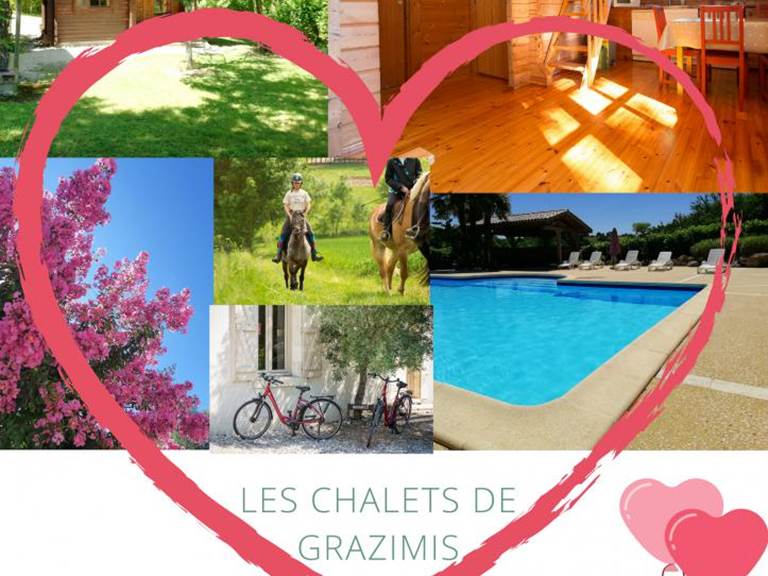 02 Feb 19
Special Valentine's Day Offer
2 nights in a chalet 2/4 persons,

1h massage for Madame, 1h for Monsieur,
1 bottle of "bubbles" offered
Outside July / August.
Find this gift voucher on the site ...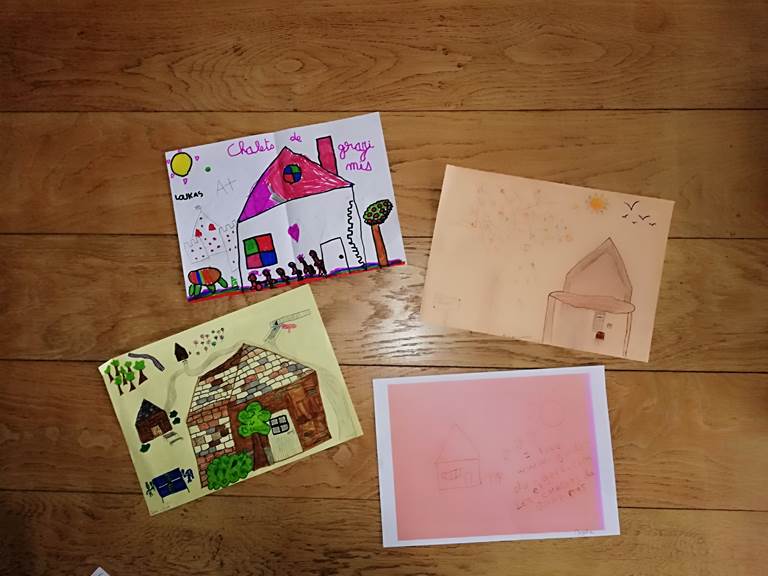 02 Feb 19
Drawing Contest 2018
We honor our happy vacationers who won the drawing contest organized in October 2018.
Bravo Loukas, Moon, Oceane and Magalie!
A big thank you to all our young aspiring designers (and the youngest ...) for their participation.
Meet the winners in Grazimis to enjoy their good gifts!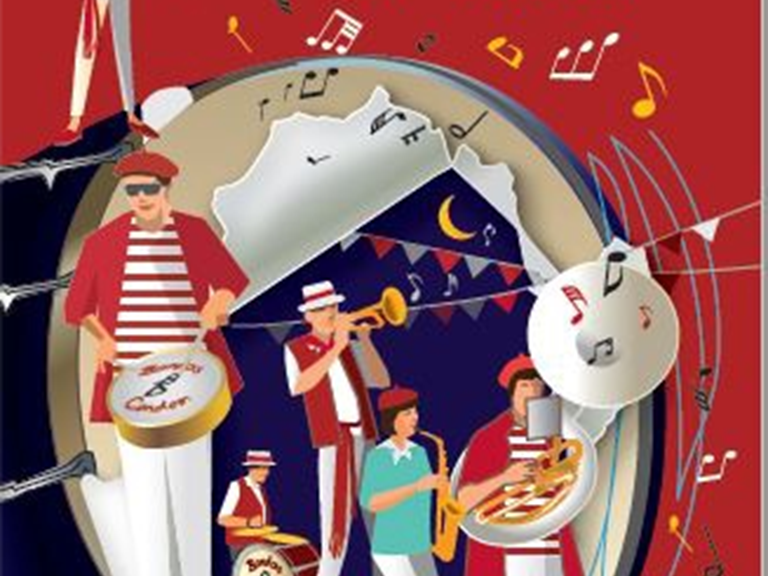 28 Jan 19
Bandas 2019
On May 10th, 11th and 12th, 2019, come to Condom at the "Bandas y Peñas Festival", the biggest brass and percussion gathering in the south-west of France.